Wonkwang, the Human Oriented &
Global Mind UniversityCommunication, Change, and Jump for Sustainable Development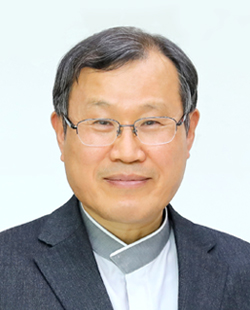 Hello, this is President Park Maeng-soo.
Wonkwang University has become one of distinguished private institution having over 70 years' tradition while cultivating leaders who were taught knowledge and virtue and practice of justice to construct new civilization.
Now, we have to cultivate creative leaders to design new age. Contrasting to the past the gaining of knowledge was rather important due to lack of necessary information, the competency of recreation and utilization of existing knowledge will make our student competitive in the coming age of 21st century wherein knowledge are shared. The university should become a space to create, rather than to introduce, knowledge for our student.
Thus, we need to redesign our university. Above all, human oriented organizational culture needs to be developed through communication and harmony. Secondly, all faculties and staffs should be equipped with global mind and preparing for the jump to escape from limited domestic boundaries. Human oriented communication, internal changes heading for the world, and being global mind, are what I am dreaming to make it come true.
For this, I'll be trying to my best in a humble position. All faculties, staffs, and students will be sharing the idea of foundation of this institution to see the current reality facing crisis. I hope this would be coming true with the last drop my sweat.
Wonkwang will be the human oriented & global mind university.
For this, we need communication, change, and jump for sustainable development.
Park Maeng-soo, President of WKU