Four key capabilities and expertisefor the future you dream of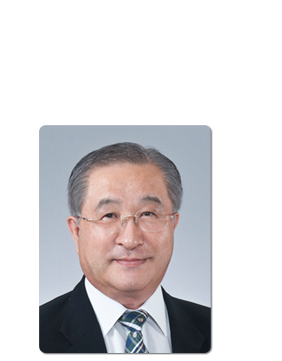 Founded in 1946, Wonkwang University has long produced outstanding talents who have contributed to the advancement of local communities and the nation. As one of the leading universities in Korea, we have enjoyed an excellent reputation and status thanks to our achievements – selection made by the Ministry of Education programs, various certifications from the university evaluation institutions, Institute of the Mind Humanities' Humanities Korea, and many more. These programs and institutions showcase the potential excellence that we have as a university.
We are now prepared for what the future has planned for us. We have launched "Wonkwang Vision 2022", our comprehensive plan, to provide a one and only kind of education to educate unique talents and to become the one and only Won Huniversity. For this, we have initiated our unique four signature specialty programs.
The first and foremost of the four, are the Humanities.
The Humanities are fundamental for all studies. We have a special certification system that helps strengthen the ethics and morality. Buttressed by the strength of the mind, students reap the benefit of various humanities classes at Humanitas College.
The second program is the medicine and life science program.
We utilize our extraordinary strengths in medicine, dentistry, traditional Korean medicine, pharmacology, and life resources to work on projects such as the Iksan National Food Industry Cluster or the Saemangeum Bio-industry Project in order to secure quality jobs for our students which will drive the national economy forward.
The third is the green energy program.
The environment and energy are the growth foundations of the future. As the green energy hub, we seek to delve deeper into wind power, solar power, LED, and biofuel studies to form a network and infrastructure with the industry to train the specialists.
Last but not least, is the Chinese studies program.
China has risen as the global superpower and it is vital to train specialists in Chinese studies to respond to changes in a timely manner. As part of these efforts, our Korean Chinese Relations Institute conducts multi-faceted and in-depth studies on law, history, culture, politics, and trade from which students can benefit and learn to become the next generation of China-studies specialists.
Along with these four programs, we also have four action plans: to enhance our education and employment, research and studies, university-industry collaboration, and voluntary and responsible management. It is our commitment to help each and every individual constituent at Wonkwang to improve these, which in return will make Wonkwang University a global competitor.
The Wonkwang Vision 2022 is not a plan for showing, but it is a guaranteed promise through our resolute determination that has grown within us. We will work together to find new developmental roles. We will work toward the big picture of tomorrow, to step confidently onto the world stage. It is the promise of Wonkwang University that we will help students grow into the successors that the world wants.
Kim Do Jong President of WkU